Comprehensive Ransomware Prevention and Recovery
Barricade Cyber Rescues Your Business From Ransomware Cyberattacks.
LockBit Ransomware Protection
As the most popular form of ransomware, LockBit ransomware seeks to target networks through purchased access, unnoticed vulnerabilities, insider access, and zero-day exploits. From there, it collects network information and is able to steal and encrypt your data.
REvil Ransomware Protection
REvil ransomware blocks files and encrypts them after infecting your system. Such an attack will demand a ransom paid in bitcoins, and the amount demanded will double if it is not paid in time.
BlackCat Ransomware Protection
BlackCat ransomware uses the triple extortion technique, taking a copy of your data and encrypting it on your device. From there, the cybercriminals will threaten to destroy the decryption keys, share the data publicly, or launch a Denial-Of-Service attack if the ransom isn't paid.
AvosLocker Ransomware
AvosLocker ransomware uses a tool called Any Desk to remotely infect and control your device, targeting victims with spam emails. Once the system is infected, you will be instructed to visit an onion address with a TOR browser where you will pay the ransom to receive the decryption key.
When it comes to ransomware attacks, there is no time to wait. In many cases, the consequences that victims suffer at the hands of cybercriminals will only worsen if the situation is not handled in a timely manner.
When your system is infected by ransomware, it's more than just an inconvenience. Instead, it's detrimental to your customers, your business, and your livelihood in general.
Barricade Cyber Solutions is here for you whether you're looking to prevent a ransomware attack or if you've fallen victim to one. We remain vigilant 24 hours a day, 7 days a week, 365 days a year; we are dedicated to protecting your business and your data.
Attack Prevention
Barricade patches vulnerable areas and keeps an eye out for cybercriminals, protecting your data day and night.
Ransomware Recovery
If you are targeted by cybercriminals during a ransomware attack, Barricade has the expertise, knowledge, and resources to help your business get back on its feet.
Regain Trust
A ransomware attack can leave you feeling helpless - and wary of your general security. Allow us to build back the trust in your business's security measures by providing the most dependable ransomware prevention and recovery.
Ransomware Recovery Process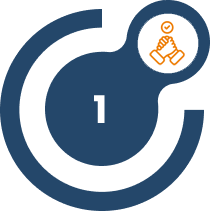 Identify and outline the ransomware risk.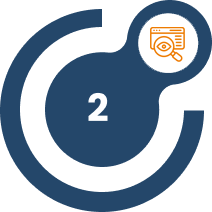 Let our professionals 24/7 Cyber Extortion Case Managers negotiate on your behalf while you focus on your business.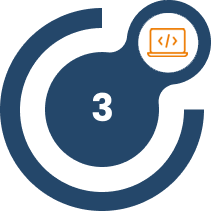 To ensure settlement success, we make sure that financial operations are secure and compliant.
Our support team is available to streamline your data recovery, enhance your IT and operational security, and meet your insurance/compliance requirements with our incident documentation.
At Barricade, we know how serious a ransomware attack is. Ransomware can completely disable your devices and render them useless to your business, which can then cost you customers and revenue - in the short-term and the long-term.
But we're here to provide the solution you need. Barricade will defend you and your business from ransomware attacks using our top-of-the-line ransomware detection and removal services. We remain vigilant on a 24/7 basis, doing our part to make sure your business succeeds and doesn't fall victim to cybercriminals armed with ransomware.