Fortify 365:
Strengthening Your Microsoft Environment with Barricade Cyber Solutions
At Barricade Cyber Solutions, we understand the importance of securing your organization's digital assets. That's why we offer Fortify 365, a comprehensive suite of cloud solutions designed to enhance the security and resilience of your Microsoft environment. By implementing the latest cybersecurity measures, we help you safeguard your data, protect against threats, and maintain regulatory compliance.
Fortify 365 is a cutting-edge cybersecurity solution that leverages the power of the CIS v18 framework to fortify your Microsoft ecosystem. Our team of experts works closely with your organization to identify vulnerabilities, develop a tailored security strategy, and implement robust defenses across your Microsoft 365 suite.
With Fortify 365, you can confidently navigate the evolving threat landscape, ensuring the integrity of your data and the continuity of your operations.





Our skilled professionals conduct in-depth security assessments of your Microsoft environment, evaluating existing configurations, policies, and user permissions. By identifying potential weaknesses, we develop a roadmap to reinforce your security posture and align it with the CIS v18 framework.
Our assessments include:
CONFIGURATION ANALYSIS:
We analyze your Microsoft 365 configuration settings to identify gaps and recommend improvements based on industry best practices.
POLICY EVALUATION:
We review your security policies, access controls, and data loss prevention measures to ensure they align with your organization's objectives and compliance requirements.
USER PERMISSIONS REVIEW:
We assess user permissions within Microsoft 365 to mitigate the risk of unauthorized access and potential data breaches.

With the security strategy in place, our experienced professionals implement a range of measures to fortify your Microsoft 365 environment.
These may include:
IDENTITY AND ACCESS MANAGEMENT:
We enhance authentication mechanisms, implement multi-factor authentication (MFA), and enforce strong password policies to mitigate the risk of unauthorized access.
THREAT PROTECTION:
We deploy advanced threat protection solutions to detect and block malware, phishing attempts, and other malicious activities, safeguarding your data and users.
DATA LOSS PREVENTION (DLP):
We implement comprehensive DLP measures to prevent sensitive data leakage, including policy enforcement, content inspection, and encryption where necessary.
SECURE COLLABORATION:
We configure secure collaboration features within Microsoft 365, allowing your teams to collaborate seamlessly while ensuring data privacy and integrity.

After a thorough assessment, we collaborate with your team to develop a customized security strategy that aligns with your business goals. Leveraging our expertise in the CIS v18 framework, we create a roadmap for strengthening your Microsoft environment while considering your specific industry regulations and compliance needs.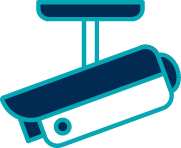 Cyber threats constantly evolve, and it's crucial to stay ahead. As part of Fortify 365, we provide continuous monitoring, threat intelligence, and proactive maintenance to detect and respond to emerging threats promptly. Our team conducts regular security audits, applies necessary patches and updates, and provides you with real-time insights into the security status of your Microsoft environment.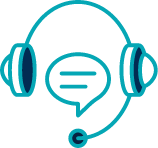 Fortify 365 helps you navigate complex regulatory landscapes. We assist you in achieving and maintaining compliance with industry-specific regulations, such as GDPR, HIPAA, or PCI DSS. Our experts ensure that your Microsoft environment adheres to the necessary security controls, providing you with the peace of mind that your data is protected and compliant.
SECURE YOUR MICROSOFT ENVIRONMENT WITH

BARRICADE CYBER SOLUTIONS
With Fortify 365, powered by the CIS v18 framework, Barricade Cyber Solutions offers you a comprehensive approach to strengthen the security of your Microsoft environment. By leveraging our expertise and cutting-edge cybersecurity measures, you can safeguard your sensitive data, protect against evolving threats, and maintain regulatory compliance. Contact us today to fortify your Microsoft 365 environment and secure your organization's future.